Having formed its roots in Phoenix, Arizona, Rohn & Reborn is, at its core, a quartet group based out of Atlanta, Georgia. Now celebrating their 9th year of gospel music excellence, the group sets their sights on conquering a new frontier.
Lonnie Kelley & Together As One 14th Anniversary
Riverdale, GA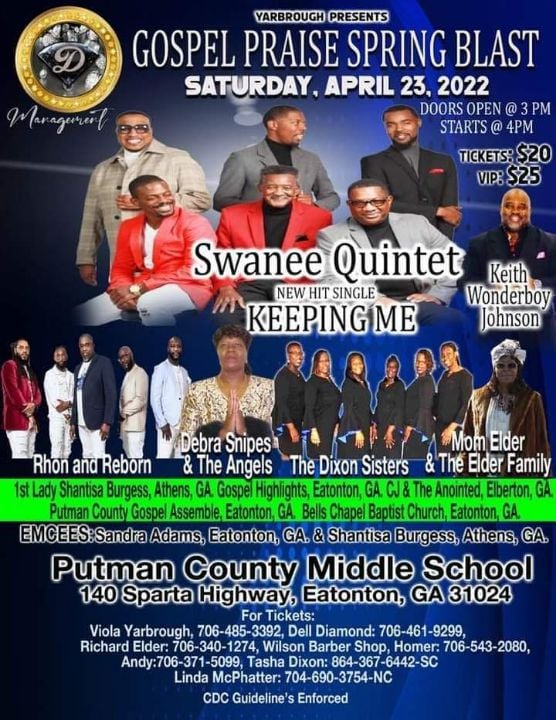 Gospel Praise Spring Blast Eatonton, GA
Quartet Summer Jam
Springfield, MA
My Change Has Come 8 Year Anniversary Spencer, VA
Can't Turn Around Lady Drina's Pre Birthday Bash Orlando, FL
For booking and additional information, contact us at 919.444.3483 or send us a message using the form below and we'll be in touch ASAP.